Advanced SEO With VSO to boost 200% Growth.
Voice Search Optimization (VSO) optimizes your website and content for voice-based search queries, improving visibility and rankings.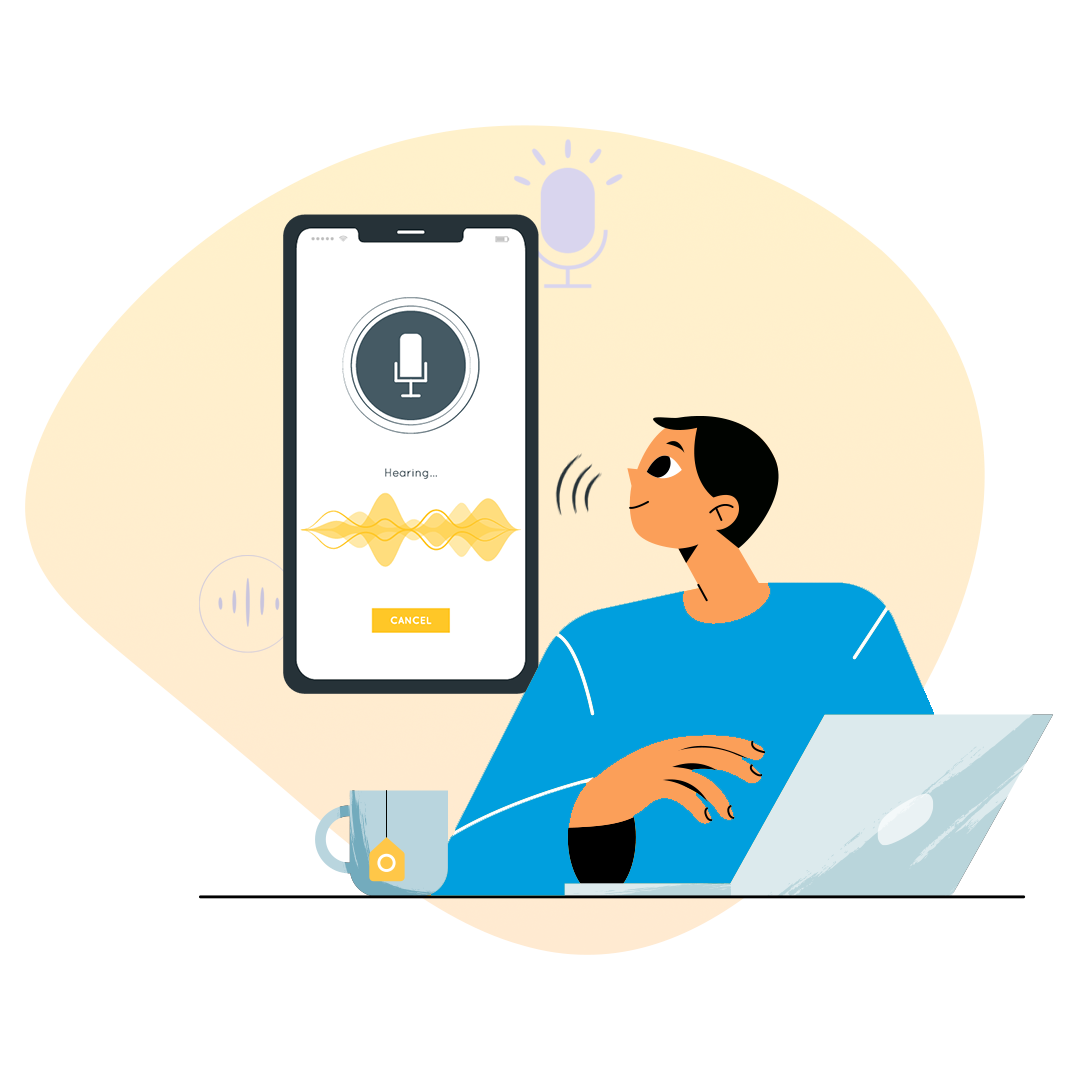 with VSO for superior search performance.
Leave traditional SEO behind and optimize for voice-based queries. Elevate your online presence and stay ahead of the competition.
Identify long-tail and conversational keywords that align with voice search behaviour and user intent.
Gain insights into how users perform voice searches, including the types of queries and language used.
Develop content that answers specific questions and provides solutions to user queries in a natural and conversational manner
Optimize your website for mobile devices since voice searches are predominantly performed on smartphones. Ensure mobile-friendliness, fast loading speeds, and a smooth user experience
Pay attention to technical SEO aspects, such as site speed, crawlability, and schema markup.
Continuously monitor your website's performance in voice search and adapt your strategies based on the latest trends and user behaviour.
Ask us about Advanced SEO
Elevate your SEO game with advanced strategies and VSO
Experience the next level of SEO with our advanced strategies and cutting-edge techniques. Our experts specialize in implementing Voice Search Optimization (VSO) to ensure your website ranks high in voice-based search queries. Stay ahead of the competition and maximize your online visibility with our advanced SEO services.
Advanced SEO Based On 2023 Strategy
Voice Search Optimisation (VSO)
Google, Bing AI Search Optimisation
do you want Advanced SEO (VSO, AI Search Rank) ?
Unlock the potential of your business with our Advanced SEO expertise. Drive more traffic and achieve higher rankings. Get started now!
Get ready for Siri and Google Voice Search to recommend your business.
Supercharge your online presence and conquer voice search. Optimize your website for voice-based queries today!
Discover what our clients have to say.

John Anderson
Software Engineer
"Lumotis has revolutionized our marketing strategy with its Metaverse Marketing service. They seamlessly integrated our brand into immersive virtual worlds, creating a unique and memorable experience for our customers. Highly recommended!"
Emily Roberts
Entrepreneur
"Lumotis transformed our online business with their Ecommerce Marketing service. Their expertise in e-commerce and consumer behavior optimized our website, driving targeted traffic and boosting sales. A true game-changer!"
Mark Johnson
Marketing Manager
"Lumotis' Mobile App Marketing service skyrocketed our app's visibility and user engagement. Their comprehensive campaign delivered outstanding results: significant increase in downloads and active users. Tremendous impact achieved!"