Transforming Brands in the Metaverse
At Lumotis, we're committed to helping you unlock the full potential of the Metaverse. Through our comprehensive range of services, we empower brands to thrive and succeed in this exciting new digital frontier.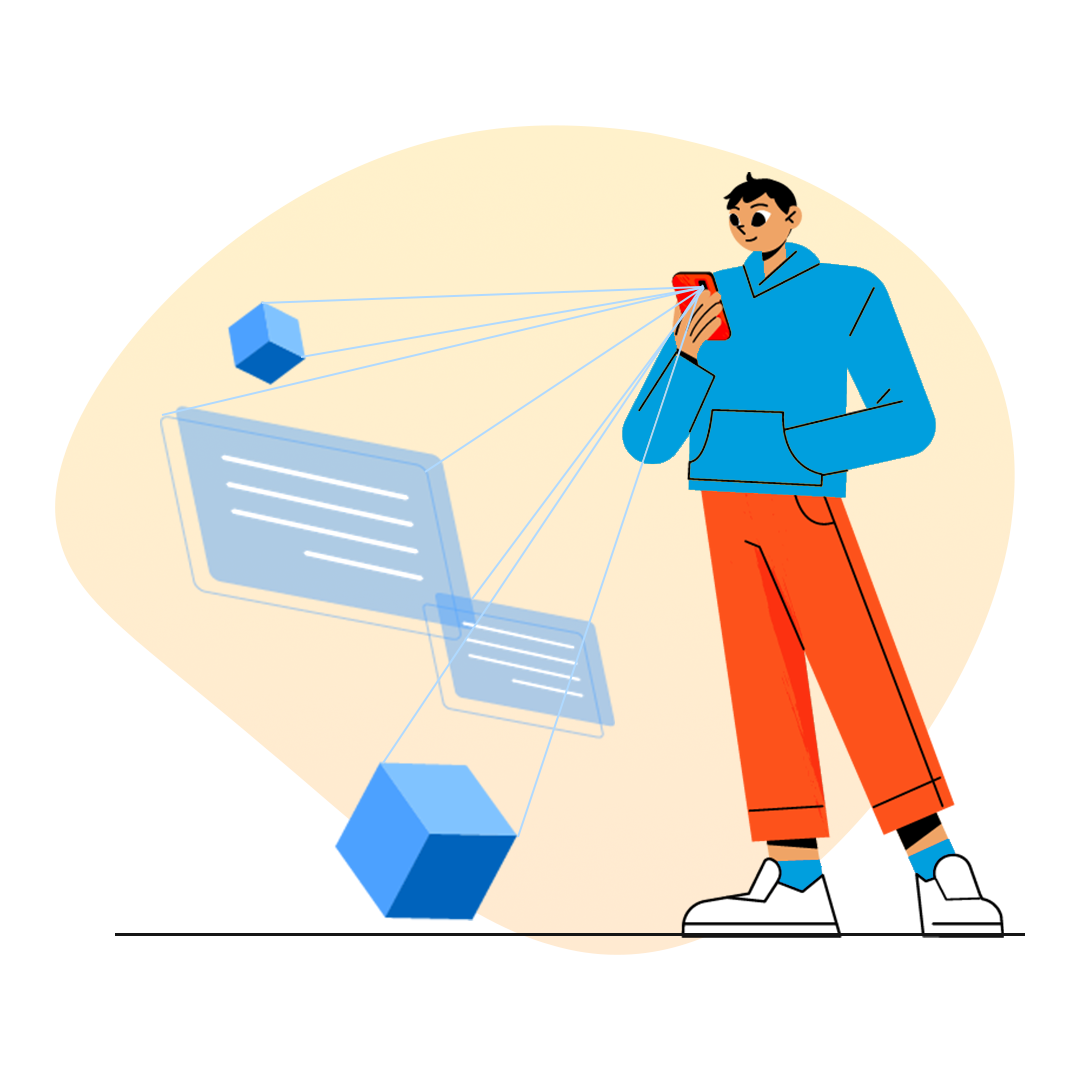 Unlock the Infinite Potential of Metaverse Marketing
Transforming Brands in the Virtual Frontier
Develop AR experiences that bridge the physical and virtual worlds
Leverage their unique personalities and storytelling capabilities to connect with your target audience
Design loyalty programs within the Metaverse that reward users for their engagement and brand interactions.
Implement native advertising techniques to ensure seamless integration of branded content.
Track key performance indicators (KPIs) to evaluate the effectiveness of your Metaverse marketing efforts
Provide special perks, early access to new features, or exclusive events to ambassadors as a token of appreciation.
We Grow brands Virtually. 
We build Metaverse Marketing Strategy.
We understand the latest trends in the metaverse, and we can help you reach your target audience in this new and exciting space.
We create a metaverse presence for your brand
Developing metaverse marketing campaigns
Measuring the results of your metaverse marketing campaigns
Supercharge Your Metaverse Marketing Journey Today
Unleash the full potential of the Metaverse and take your brand to unprecedented heights. Schedule a consultation with our expert team
Choose Your Simple & Effective Plan

John Anderson
Software Engineer
"Lumotis has revolutionized our marketing strategy with its Metaverse Marketing service. They seamlessly integrated our brand into immersive virtual worlds, creating a unique and memorable experience for our customers. Highly recommended!"
Emily Roberts
Entrepreneur
"Lumotis transformed our online business with their Ecommerce Marketing service. Their expertise in e-commerce and consumer behavior optimized our website, driving targeted traffic and boosting sales. A true game-changer!"
Mark Johnson
Marketing Manager
"Lumotis' Mobile App Marketing service skyrocketed our app's visibility and user engagement. Their comprehensive campaign delivered outstanding results: significant increase in downloads and active users. Tremendous impact achieved!"